I found this blog on Trekaroo and thought it was such a great review of Averill's Flathead Lake Ranch in Bigfork that it would be a crime not to share it.  Hope you enjoy it as much as I do!
This August, we took our four California native kids on a big road trip. Our destination: a guest ranch in Montana known as Averill's Flathead Lake Lodge. This historic ranch is located on the east shore of the largest lake west of the Mississippi, Flathead Lake. For over 60 years, the Lodge has been host to guests coming for a great family vacation filled with horseback riding, water sports, and relaxing, Montana-style. None of us had ever been to Big Sky country, and we were greenhorns when it came to riding horses. We had no idea what lay in store for us at this guest ranch, but our family motto for the week soon became, "Be willing to try new things."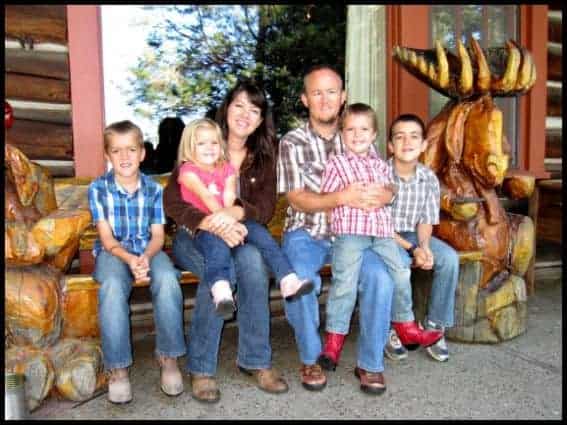 We didn't know a soul when we arrived, but we gathered with a large and friendly group of parents and kids in the Main Lodge on Sunday afternoon to meet our host and owner of the Lodge, Doug Averill. He introduced us to the events of the week and went over the general schedule, which typically includes horseback riding in the morning, followed by watersports, boating, and swimming in the afternoon, then trail rides and special events in the evening. He surprised us by saying that most families enjoy breakfast together and then may not see their kids until lunchtime. To our way of California living – where you pretty much keep your kids in tow, in the house, at school, or under supervision – this was a new concept!
Our two oldest boys, eleven and nine, had never ridden or even been interested in riding a horse before, but on Sunday afternoon they found their first test of "Be willing to try new things." They listened carefully to the wrangler's instructions, were helped onto one of the gentle steeds, and headed out for their first trail ride.  I rode with them, four other kids, and another mom, as a wrangler led us up the trail through the ponderosa pines forest. We enjoyed beautiful glimpses of Flathead Lake, and as we rode we played "pass the stick," a simple game where one rider places a stick on a bush or tree for the next rider to pick up. Our boys both did great, but it was our nine-year-old who realized that he really loved riding horses. Our oldest was the first one willing to scoop poop and help in the barn, and he loved doing both. Our motto was paying off! (read more)
For more information or to make reservations at Averill's Flathead Lake Ranch please call 406-837-4391 or visit www.flatheadlakeladge.com